Make a Donation
You can help! 90 cents of every dollar donated goes to run our school, programs and services.
Contribute Your Time
Volunteering with El Centro is a fulfilling way to give back. Learn how you can help!
Stay Connected
Receive email alerts for El Centro news, events and job postings.
Our Mission: To strengthen communities and improve lives of Latinos and others through educational, social, and economic opportunities.
Latest News from El Centro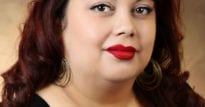 We're Excited to Announce Our New CPO, our very own Erica Andrade! As El Centro continues our strategy of growth and expansion of services for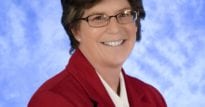 El Centro Inc. has hired Dr. Kelli Mather as the organization's new Chief Operating Officer. Dr. Mather has spent the last 28 years with the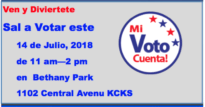 Sal a Votar | Get Out to Vote Join us this Saturday!
Upcoming Events
Time: 11:00 a.m. - 12:30 p.m.
Location: No location set