Make a Donation
You can help! 90 cents of every dollar donated goes to run our school, programs and services.
Contribute Your Time
Volunteering with El Centro is a fulfilling way to give back. Learn how you can help!
Sign Up for Our Email
Stay up-to-date on jobs, events, and news
Our Mission: To strengthen communities and improve lives of Latinos and others through educational, social, and economic opportunities.
Latest News from El Centro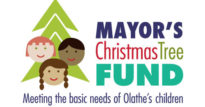 The Olathe Mayor's Christmas Tree Fund officially kicked off its 2016 Campaign this morning at City Hall during the Olathe Chamber Coffee. El Centro has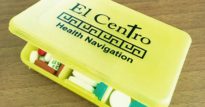 Please enjoy the latest edition of El Centro's Health Navigation News.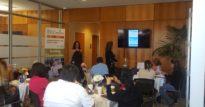 El Centro, in partnership with Brotherhood Bank & Trust, offered the Financial Literacy Class last Saturday. The class was delivered in a small, intimate environment,
Upcoming Events
Time: 6:00-11:00pm
Location: Embassy Suites Conference Center-K-10 & Ridgeview-Olathe, KS