Bienvenidos.
We are very happy that you are here and we are ready
to help. We are all a part of the community but here,
we are all family.
Learn More About What We Do
Ways to Help
You Can Make A Difference
Contribute Your Time
Volunteering with El Centro is a fulfilling way to give back.
Make a Donation
Ninety cents of every dollar goes to our school, programs and services. 
Stay Connected
Receive email alerts for El Centro news, events and job postings.

At El Centro, we are building an educated, healthy, financially empowered and engaged Latino community.

Pre-School to 6th Grade Education
Helping Latino children develop a strong foundation for life-long learning.

Community Health
Enabling Latinos to lead healthier lives through community health care and health literacy resources.

Economic empowerment
Helping Latinos experience increased knowledge and wealth by building financial assets & effectively managing their financial resources.

Advocacy
Latinos affect positive change in our communities by becoming informed, civically engaged, and participating in elections & policy initiatives.
We Need Volunteers
Support our programs by lending a helping hand! Volunteer today!
$45 for 45th
Celebrate 45 Years with El Centro! Contribute now to our $45 for 45th Campaign.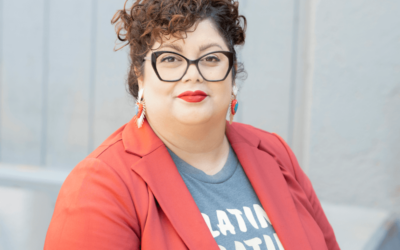 El Centro, a not-for-profit corporation whose mission is strengthening communities and improving lives of Latinos and others through educational, social, and economic opportunities, announced today that Erica Andrade has been appointed as CEO, effective July 1. After...